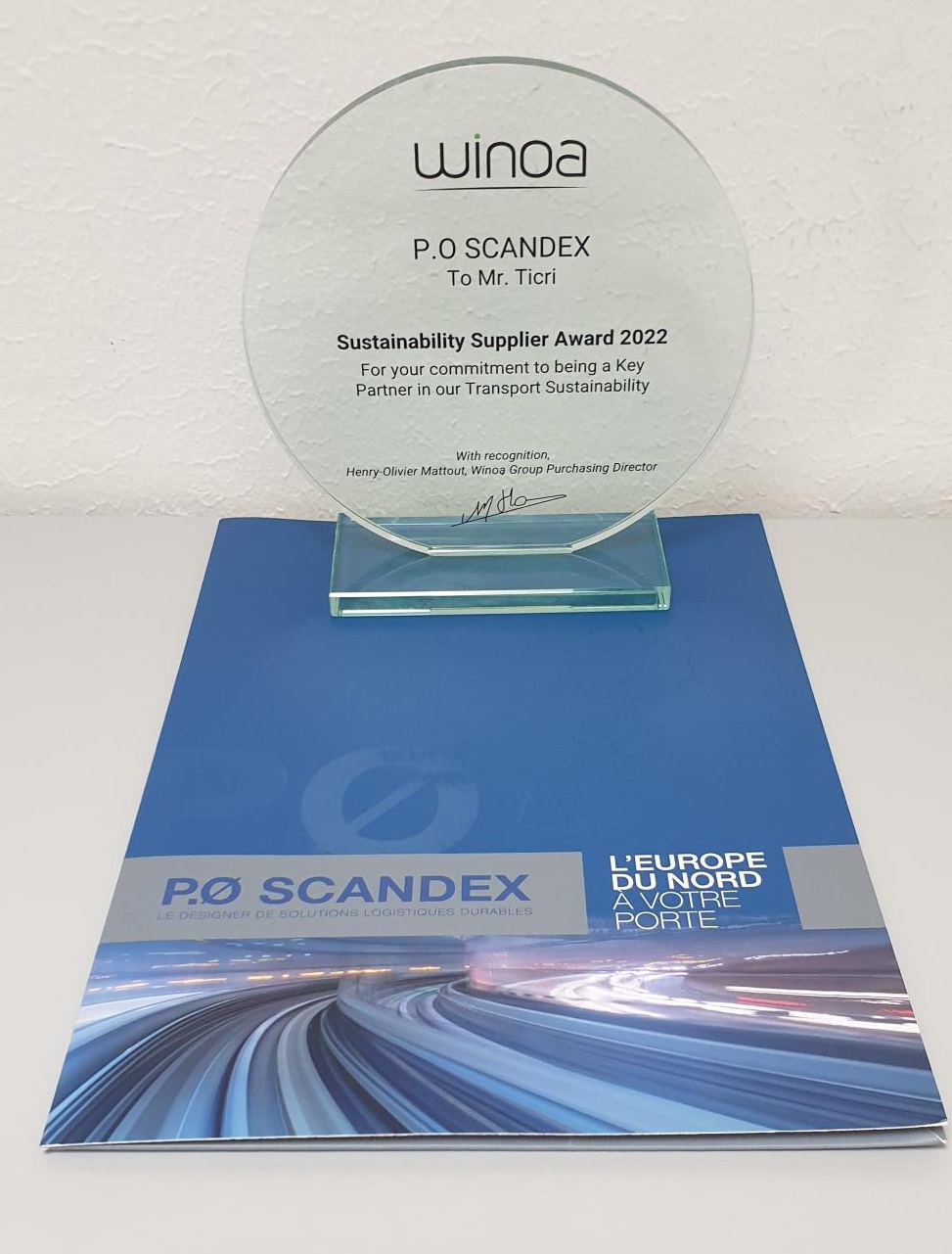 Intermodal, everyone talks about it: it's even better when our customers appreciate it.
WINOA has just awarded us the "Sustainability Supplier Awards 2022" prize during the Supplier Day on Thursday January 19, 2023.
Historical customer of our company, WINOA shows us by this trophy its satisfaction with the tailor-made and sustainable logistics solutions put in place and in particular the modal shift on some of their flows.
Alain Tricri, COO warmly thanked WINOA:
"We are proud that our company has been recognized for having developed innovative and sustainable solutions for the fluidity of our client WINOA. Thank you and thank you to all of our teams"
Jean-Paul Poulain, Chairman, said:
"WINOA GROUP is a premier brand in manufacturing, and an industry leader committed to protecting the environment. We appreciate the strong partnership that our respective teams have built over the years and would like to congratulate them. We will continue to be proactive in supporting our clients with our expertise in the field of Intermodal . »